ATLAS TECHNICAL CONSULTANTS
Atlas Technical Consultants owns many smaller companies, such as Long Engineering which has done work with Brasfield and Gorrie and the Cop City project. Their smaller entities specialize in various aspects in construction for projects in over 40 states such as the Apple Campus 2 in Cupertino, California.
Atlas is helping destroy the Atlanta forest through their contract with Brasfield & Gorrie. Atlas is also involved in destruction of the Atlanta Forest via their subsidiary Long Engineering's relationship with Brasfield & Gorrie. Atlas vehicles have also been spotted at "Michelle Obama Park" (MOP). MOP is part of the controversial land swap between DeKalb County, Blackhall/Shadowbox Studios, and Ryan Millsap. The land swap threatens the Intrenchment Creek Park portion of the Atlanta Forest. Click here for more information about the land swap: https://www.stoptheswap.org/
Atlas/Long Engineering should break all professional ties with Brasfield and Gorrie as long as Brasfield and Gorrie is involved in the construction of the Cop City development. Atlas should also cease in all activity at Michelle Obama Park and Intrenchment Creek Park.
If you have any tips, contact stopreevesyoung[at]riseup[dot]net.
---
National Headquarters
13215 Bee Cave Pkwy
Building B, Suite 230
Austin, TX
Phone:
Email:
National Office Locations:
---
Executives
Lonnie Joe Boyer, Chief Executive Officer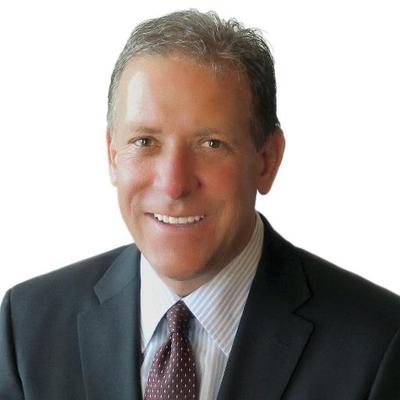 Twitter:
LinkedIn:
https://www.linkedin.com/in/ljoeboyer
Address: 1621 Resaca Blvd, Austin Tx 78738-5369
David D Quinn, Sr., Chief Financial Officer
---
Ken Burns, Jr., Chief Operating Officer
Priya, Jain, Chief Growth Officer
Jonathan Parnell, Chief Strategy Officer
---
Walter Powell, Chief Accounting Officer
John Mollere, Chief Administrative Officer
Laura Strunk, Chief Legal Officer
---
Jamie Myers, Chief Diversity Officer
Britni Aucoin, Chief Information Officer
---

Long Engineering is a civil engineering and surveying firm that was acquired by Atlas Technical Consultants in 2020. Long Engineering has already been confirmed on-sight of the proposed Cop City as part of pre-construction with Reeves-Young. This process included bulldozing several trees in the South River Forest to then bore large holes into the ground for soil testing.
Long Engineering has already partaken in the destruction of the South River Forest and should cease to do so. They should also break any professional ties with Reeves-Young so long as Reeves-Young is involved in the construction of Cop City.
If you have any tips, contact stopreevesyoung[at]riseup[dot]net.
---
Office Phone:
(770) 951-2495
Executives
Shepherd Long, Principal
Address: 2305 Whiting Bay CT, Kennesaw, GA 30152

---
Mike Thurman, President

---
Sean Byers, Senior Vice President, Land Surveying
---
Dana Butterworth, Vice President, Support Services

---
Corporate Offices:
Charleston, SC:
3255 Landmark Drive
Suite 101
North Charleston, SC 29418
843.974.8533
Birmingham, AL
One Perimeter Park South
Suite 100 N
Birmingham, AL 35243
770.951.2495
Gainesville, GA:
930 Interstate Ridge Drive Suite F
Gainesville, GA 30501
770.951.2495
Atlanta, GA:
2550 Heritage Court SE
Suite 250
Atlanta, GA 30339
770.951.2495
Ask executives to break all ties with Brasfield and Gorrie and the Atlanta Police Foundation at the follwing numbers and emails…
Michael Thurman – Division Manager – mthurman@longeng.com
Sean Byers – Group Manager – sybers@longeng.com
Garrett Owen – CMT/Material Manager – garrett.owen@oneatlas.com
Jeremy Thompson – Field Supervisor – jthompson@longeng.com
Jason Griffin – Supervisor? – jgriffin@longeng.com (6786209623)
Andrew Pankopp – Asst. Manager? – apankopp@longeng.com

Martin Camlic – Technician – mcamlic@longeng.com
Rigoberto Gonzalez – Tech – rgonzalez@longeng.com (6787699180)
Erol Celebi – Admin? – ecelebi@longeng.com (4047830282)
Maria Melendez – Admin? – mmelendez@longeng.com (6789880401)
Jennifer Murphy – Admin? – jmurphy@longeng.com (7703013505)
Elena Bermudez – Intern – eburmudez@longeng.com
Tepolak Seth – Intern – tseth@longeng.com
Hattie Walrod – Intern – hwalrod@longeng.com
Lisa Qu – Intern – lwu@longeng.com

David Hogue – GA Branch Manager – dave.hogue@oneatlas.com (7704279456)
Darren Moore – South Senior VP – darren.moore@oneatlas.com
Edwin H. Gratton – Southeast SVP – buddy.gratton@oneatlas.com